I didn't really have time to make a "game" as such. But I thought this would be a good opportunity to spend an evening writing boids/flocking code and see how many fishes I could support. Currently running 500 fishes at 60Hz on my old MacBook Pro, but lots of optimizations I could still make.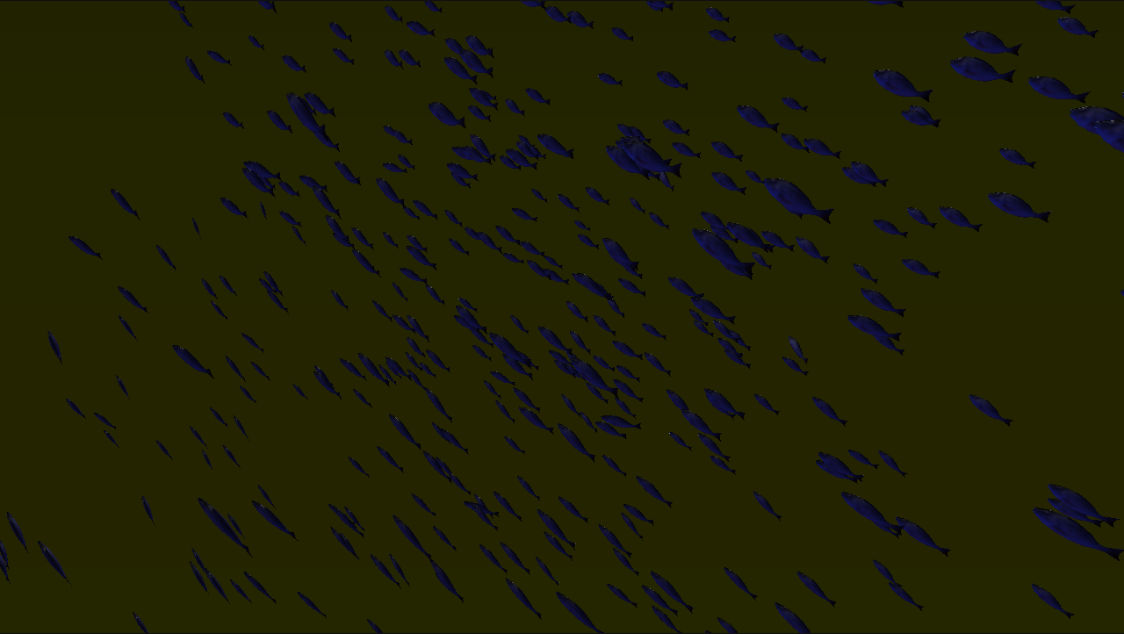 http://apps.playcanvas.com/dave/boids/flocking/
Also theres a whale...